Steven Bartlett, Dr Lisa Cameron MP, and zkSync assemble at Zebu Live, London's biggest Web3 event
London, Aug. 31, 2023: Zebu Live, a two-day event celebrating Web3, returns for its third year on Oct. 5-6 as part of London's Web3 Week.
Web3 pioneers zkSync, Solana, and thirdweb, have teamed up with global brands like Google, Manchester United, Hugo Boss, and innovative startups to discuss the future of web3 and its key topics and innovations.
Powering the event as sponsors are Base by Coinbase, Thirdweb, Blockchain.com, Flightstory, Orbs, Chronicle Protocol, and Tezos.
As the digital landscape evolves, Zebu Live will connect the visionaries with the enthusiasts and welcome everyone in between, equipping the attendees with the knowledge and tools to unlock the next stage of the internet.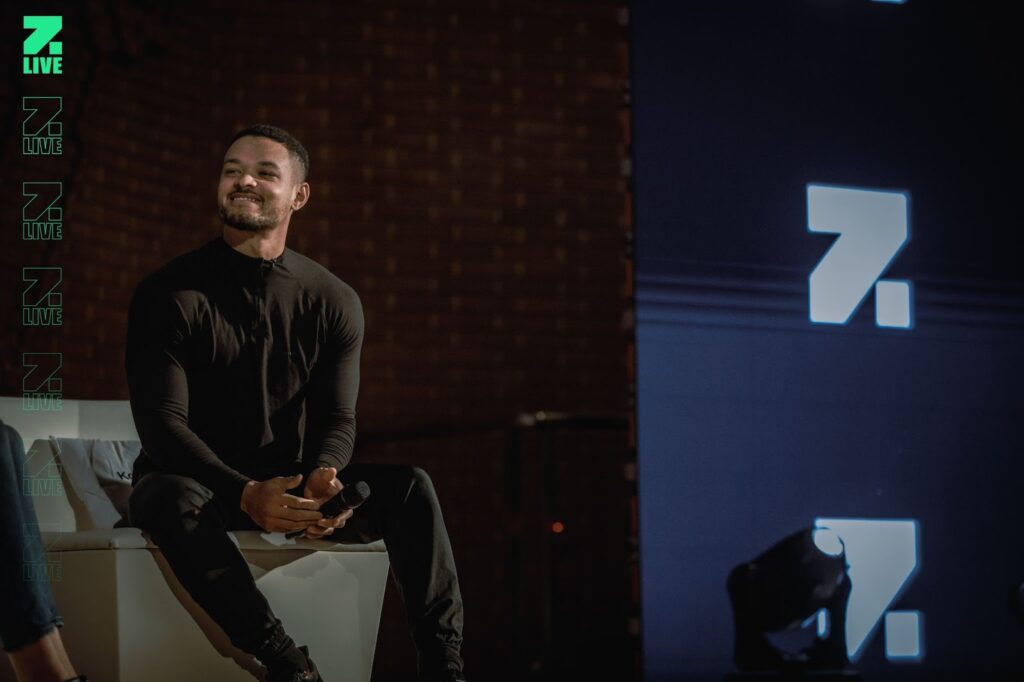 On the agenda is the upcoming regulation change by the Financial Conduct Authority (FCA), scheduled for early October. These changes will impose stricter rules on how cryptocurrencies are advertised, aligning them more closely with regulations governing the promotion of other types of investments accessible to the general public.
Dr. Lisa Cameron, MP, who strongly supports the growing digital payments and financial services sector, will also discuss industry regulation on the main stage. She is chair of the Crypto and Digital Assets APPG in Westminster.
The group advocates for more consumer protection and financial education in the crypto and digital asset industry.
Additionally, attendees can expect to be up to speed with the fast-moving industry – and given a projection of the future – as web3 platform builders, non-fungible token (NFT) artists, Blockchain experts, and Metaverse leaders take to the three stages.
With over 200 sessions, this event will address industry challenges like building consumer trust in web3, explore how major players have embraced the technology (speak the internet fluently or DIE), and provide insights into what motivates innovators in this sphere (humanity deserves better communication tools).
Apart from engaging in these critical discussions, attendees can participate in the Web3 Degen's Den pitch competition. 
Successful applicants will have the opportunity to pitch their ideas to prominent web3 investors for potential support.
The event will feature an NFT gallery, metaverse experiences, web3 gaming demonstrations, and various industry exhibitors located throughout Woolwich Works.
Exclusive merchandise will also be available for attendees to explore and acquire.
To view the full agenda, click here.
Harry Horsfall, co-founder of Zebu Live, said:
"It's hard to believe that Zebu Live came to life as a sketch drafted up on a small piece of cardboard only a few years ago – and now we're opening the doors to Solana. Not only will we hear from the industry giants, but we'll also get exclusive insight from household name brands in web2 as they cross over into a space that, until now, has been evolving behind the curtain."
Adding:
"Zebu Live is raising that curtain – and offering a front-row seat to a guest list that blends web3-native entrepreneurs, marketers, designers, and developers with institutional, retail, and VC investors, as well as anyone curious about the next phase of the internet. The biggest themes you can expect to be addressed in this year's Zebu Live? Real World Assets, Gaming, Infrastructure, and Institutional Adoption."
Take your chance to enter the chat at Zebu Live and keep up with the Web3 conversation. Tickets are priced from £199 and can be secured via Eventbrite here.
Visit the Zebu Live website for more information and follow Zebu Live's social channels for event updates and exclusive content:
Twitter: @Zebu_live
Telegram: Zebu Live
LinkedIn: Zebu Live – London Web3 Conference