Dubai to host crypto whales at Blockchain Life 2023
The 11th International Blockchain Life Forum is set to take place in Dubai on Oct. 24-25 at the Festival Arena.
This event will bring together notable figures from the global funds, government, investment, and business sectors and promising startups.
The forum will focus on shaping the future of cryptocurrencies and web3.
The event serves as a gathering place for crypto whales, drawing in more than 7,000 guests from 120 countries.
Attendees can anticipate informative sessions led by key figures in crypto, an exhibit featuring 100 different companies, and networking opportunities with decision-makers.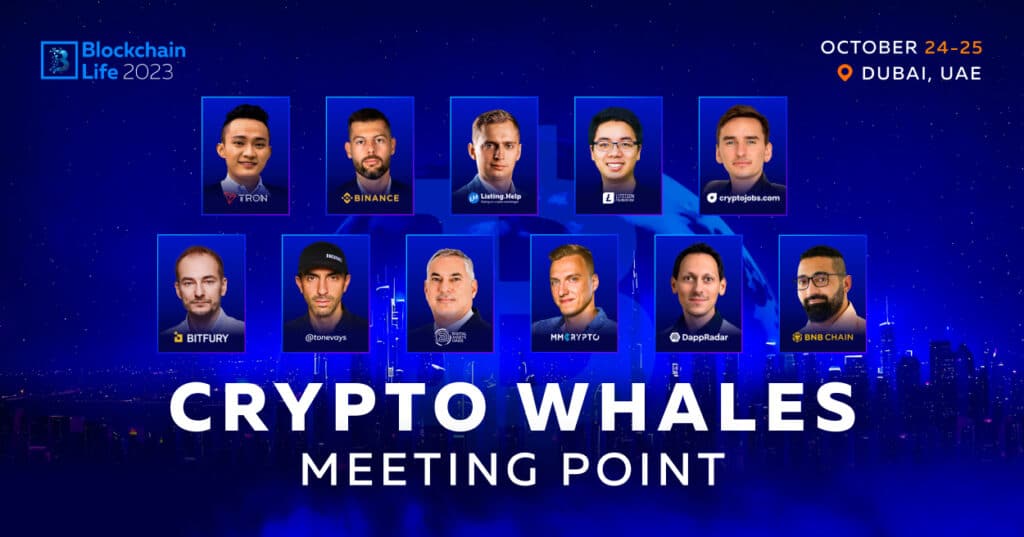 With over 80 speakers on deck, attendees can expect to hear diverse insights and game-changing ideas.
Among them:
H.E. Justin Sun (founder of TRON)
Alexander Chehade (general manager at MENA, Binance)
Fred Thiel (chairman and CEO of Marathon Digital Holdings)
Sergei Khitrov (founder of Jets.Capital and Listing.Help)
Xinxi Wang (co-founder and director of Litecoin Foundation)
Carl Runefelt (crypto entrepreneur, founder of CryptoJobs.com)
Chris MMCrypto (cryptotrader, founder of MMCrypto)
Tone Vays (trader, economic trends expert and analyst, ex-VP at JP Morgan Chase)
Dr. Sameer Al Ansari (CEO of Ras Al Khaimah DAO and ICC, UAE Government)
Buy tickets here: blockchain-life.com/asia/en/